Lip Fillers – Professional Lip Augmentation & Enhancements
For fuller and sexier pout!
Lip sculpting is an innovative way of applying an injectible to the components of the lip which enhances its attractive features.The area in the center of the upper lip can be accentuated to "show off" the Cupid's bow (the term for the little depression above the center of the upper lip).
The volume of the lip can be enhanced to make thin or tight lips more full and luscious. The bottom lip can be accentuated by plumping it so that it becomes more attractive as well.
Beware of amateur injectors who simply augment the lips (fill them up) without being mindful of the lip anatomy!! The lips have a specific contour and if they are carelessly filled up they may appear unnatural
Get Perfect Lips Today!
We are specialists at designing the perfect lip! Book an appointment today.
Lips to Love – Before and After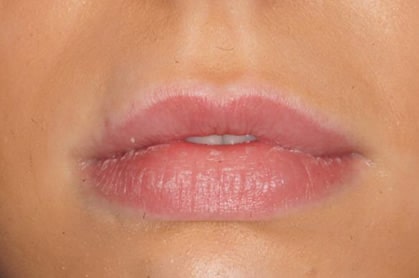 How do lip fillers work?
Lip Fillers is a type of aesthetic treatment that are injected into different parts of the lips to enhance the appearance of lips to, to look more volumized, make them symmetrical, and change their shape.
Are lip fillers safe and does it hurt?
Lip fillers are generally safe. However, it's essential that they're only performed by medically qualified practitioners like us.
How long does the lip filler treatment take?
The lip filler injection usually just take around 15-20 minutes to be administered.
What is the recovery time after lip enhancement?
Because lip filler procedure is minimally invasive, there's no downtime. While side effects like redness and swelling might last for a few days, you can function as normal after your procedure.
How long do lip fillers last?
The procedure is not permanent and you will need to get future appointment to maintain. It typically last for 6-12 months before they'll need a top-up.
Can I eat or drink after Lip Fillers?
Yes, keep hydrated by drinking lots of water after the treatment.
Please complete the form below for a Call Back.