In recent years, more people than ever before have opted for dental implants as an effective solution for tooth loss. After all, a missing tooth or teeth can have a huge impact on all areas of a person's life, including their confidence, changes to their bite and an increased risk of gum disease and tooth decay.
If you are considering opting for dental implants, you have certainly landed in the right place. We have created a helpful guide outlining everything that you need to know when it comes to understanding how long your implants will last you.
What are Dental Implants?
Dental implants are a long-term, natural-looking solution that will help you to restore your smile – both functionally and aesthetically.
Proven to be the best replacement for lost teeth, a dental implant is a titanium screw that's placed directly into your jawbone in order to replace your missing tooth root. Once this has been successfully fitted and secured, the bone surrounding the implant will fuse to it, holding the implant firmly in place.
Factors That Affect the Lifespan of Dental Implants
There are a number of different factors that can affect the lifespan of your dental implants, including the following:
The health of your bones – prior to choosing this treatment, your dentist will check the health of your teeth and gums to ensure that you have a healthy and solid jaw bone
If you smoke, this can affect the lifespan of your dental implants
Your diet
Oral hygiene
Ultimately, how long your dental implants will last depends on how well you look after them, your lifestyle choices and your diet.
Short-term and Long-term Success Rates of Dental Implants
Dental implants have both a short term and long term success rate of around 95/98%, meaning they are a fantastic long term solution! This is because a dental implant is designed to be a permanent fixture, and there has been a significant amount of research that has indicated that between 5% and 10% of dental implants fail.
The success of your dental implants mainly comes down to how well you look after them.
Lifespan of Dental Implants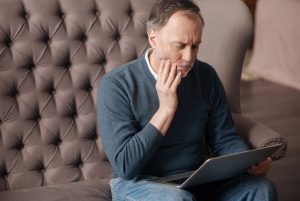 Many people choose dental implants due to the fact that they have an average lifespan of anywhere between 10 -30 years. How long your dental implants will last depend on a number of different factors including your age, lifestyle choices and your oral health. Remember, you won't find another tooth replacement option that will last longer than this.
Signs of Implant Failure
It's important that you are able to identify the signs of implant failure, which include the following symptoms:
Chewing difficulties
Irritation and swelling
Shifted or loose implant or replaced tooth
Intense pain
Discomfort
Gum inflammation
Gum recession
If you notice one or more of these symptoms, it's important that you speak to your dentist straight away.
When to Replace Dental Implants
The vast majority of dental implant work needs to be replaced every 15 to 30 years, although, there's been several cases where people's dental implants have lasted for a lot longer. As we have already mentioned within this article, how long your dental implants will last depends on how well you care for them.
How to Maintain Implants
How you maintain your dental implants can make a huge difference to how long they will last. For example, proper care is integral to their longevity.
Here's our top tips on how you should maintain your dental implants:
Brush and floss twice daily for 2 minutes each time
Avoid abrasive products
Floss daily
Avoid sticky foods
Avoid hard foods
Use fluoride toothpaste to fight cavities and gum disease
Use a soft nylon brush
Avoid smoking
Avoid alcohol
Visit your dentist for all follow-up appointments
Conclusion
Dental implants provide optimum aesthetic results, without compromising on functionality, when replacing one or many teeth. Cost-effective and a fantastic long term solution, dental implants also look and feel and function like natural teeth.
Boutique Dental 23 in Wigan offers a range of dental care services performed by a team of expert dentists. Whether you need to fix a chip or close an unwanted gap, they have the perfect solution.
To arrange a consultation or for more information about dental implants and how we can help you to enhance your smile, get in touch with the friendly team today.
Read related articles: